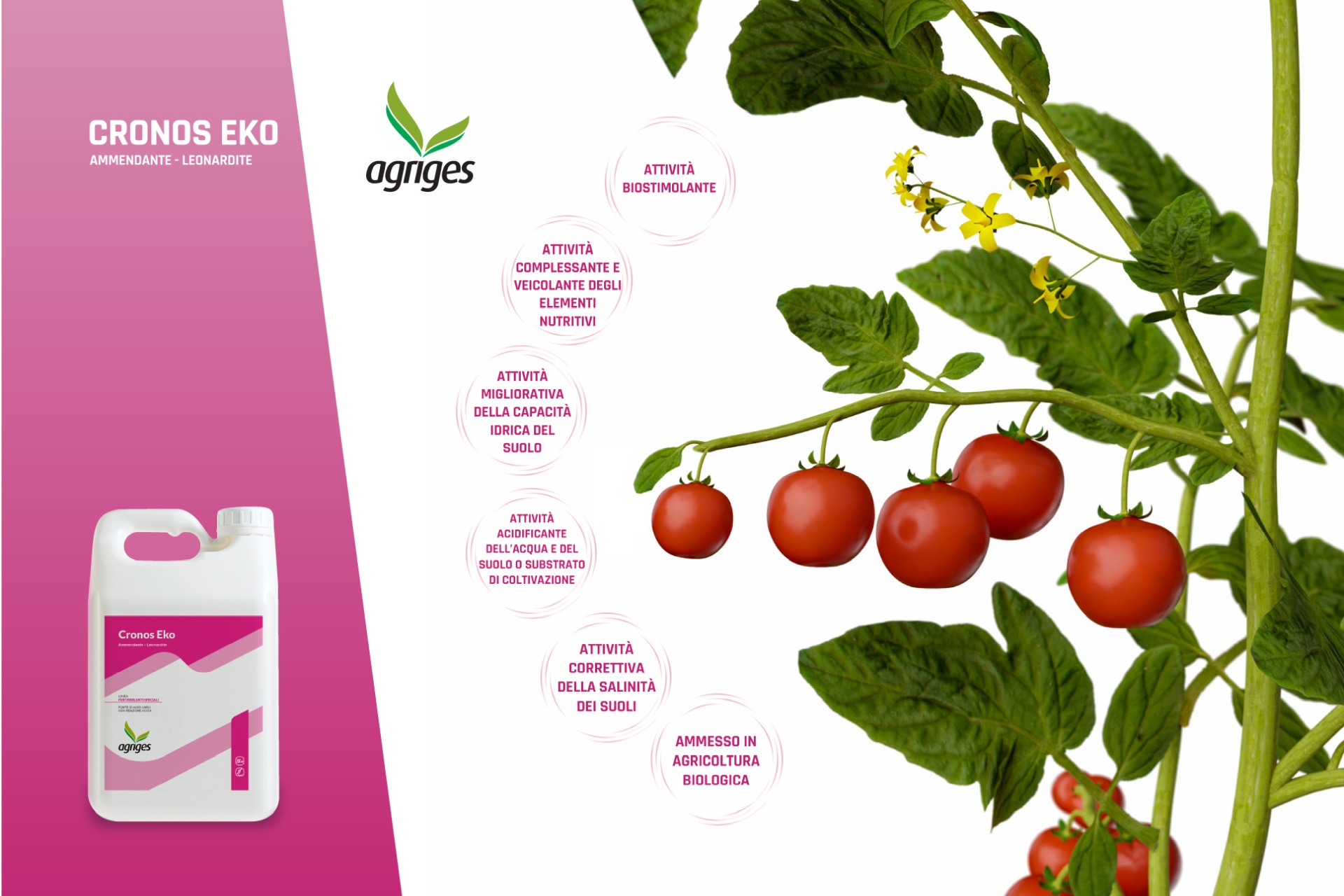 With the Coronavirus emergency and the lockdow that has lasted for over two months throughout Italy, the Agriges srl company, specialized in the production of fertilizers for organic and integrated agriculture, has converted many of its activities and events into web events. In addition to area meetings by videoconference with technicians and dealers, twice a week the appointment is fixed with the live broadcasts on the Agriges Facebook page. Each direct is dedicated to a specific topic and culture, the event is interactive and the agronomist Agriges directly answers the questions of the spectators.
On May 28, 5.00 pm, a facebook direct is scheduled for the launch of a new product developed by the company, Cronos Eko. The product aims to be a response to the needs of the farmer who constantly invests in the care of his crops trying to maximize their production results.
Cronos Eko, allowed in organic farming, is a product based on highly humified substances from North Dakota leonardite deposits, submerged in fresh water and containing the highest concentration of humic substances in the world. The production process through which Cronos Eko is obtained is extremely delicate and only involves the physical treatment of the raw material without the use of extracting chemicals. The product thus obtained is able to improve the physical properties of the soil, in particular aeration and water retention, allowing the farmer to optimize the water supply of the crop avoiding losses.
Furthermore, the humic substances it contains have a direct bioactivation action on the plant and promote the absorption and translocation of the nutrients present in the soil. A further feature of the product is that of having an acid pH which allows it to have an acidifying action on the nutrient solutions as well as having a desalination effect on the soil.
All details on the product will be presented by videoconference on the Agriges Facebook page on Thursday 28 May at 17.00.